If you would like to understand how to build a dry stone wall, why not join one of our Courses for 2021.
If you want to continue learning this skill and join our regular Practice sessions, we would welcome you to become a member

Ham Hill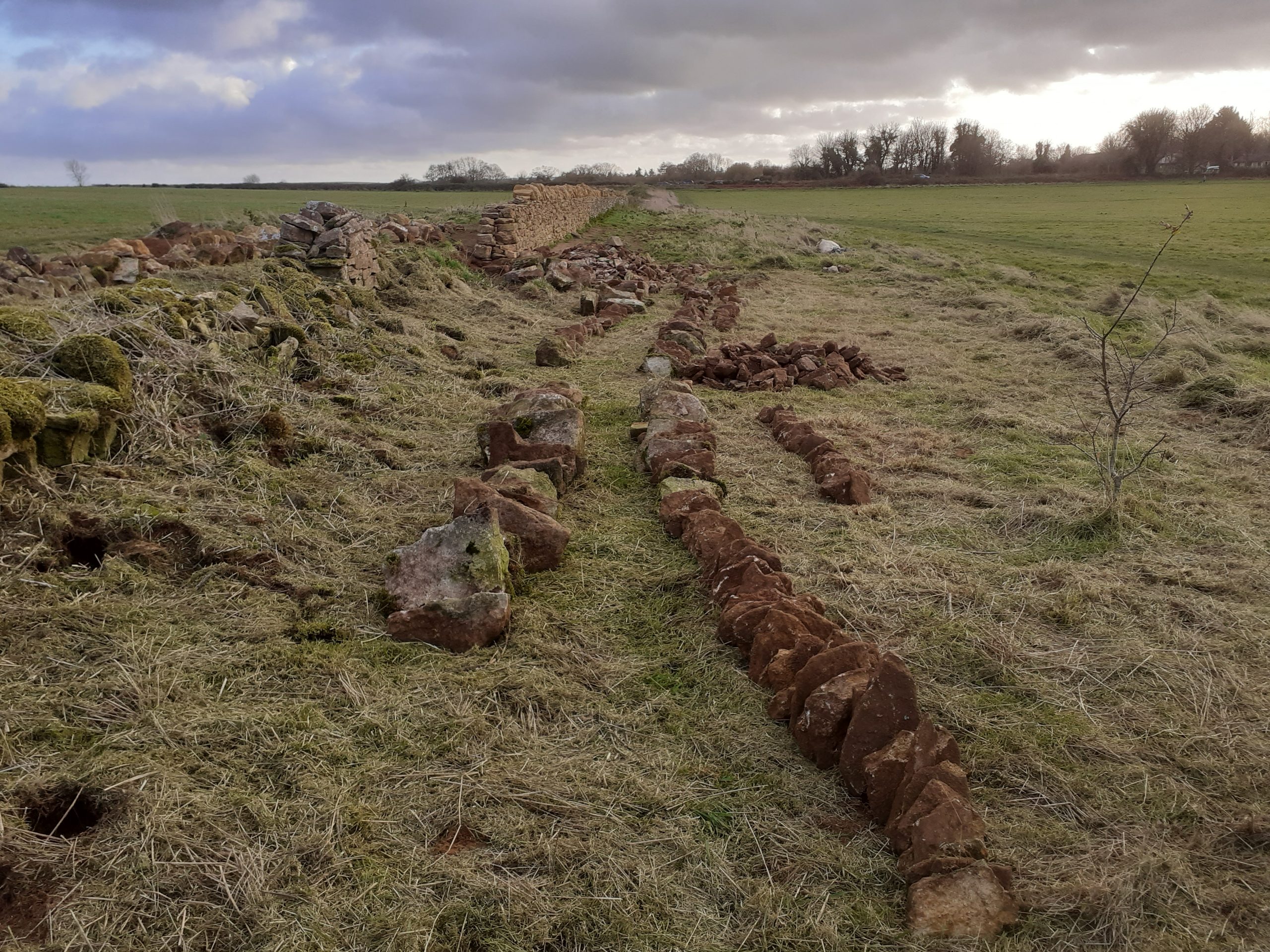 Our regular Monday Members' Practice on Ham Hill. Just over the border in South Somerset.
Restoring the dry stone walls on the Ham Hill plateau in order to make them stockproof and facilitate the management of the meadow grassland.
This is a collaborative project with volunteers from the South West England Dry Stone Walling Association (SWEDSWA), EuCAN Somerset Volunteers, EuCAN Dorset Mid-week Volunteers, Thera South West and Tinkers Bubble, with the support of Ham Hill Country Park.
Every Monday from 9:30 onwards. Contact Geoff Rowland, to confirm arrangements, if you wish to come along.
Below is an interactive 'hillshade' Digital Terrain Model (DTM) of the ground-surface of Ham Hill derived from survey data from the National LIDAR Programme. Note the Iron Age hill fort bank and ditch ramparts around the perimeter of the hill and the extensive quarry 'scars', particularly on the west side. Quarrying of Ham Hill Limestone has occurred since Roman times. Also, the two dry stone walls running roughly north-south across the plateau. DTM data © Environment Agency copyright and/or database right 2017 & 2020.