If you would like to understand how to build a dry stone wall, why not join one of our Courses for 2021.
If you want to continue learning this skill and join our regular Practice sessions, we would welcome you to become a member

Sherborne – Inferior Oolite Quarries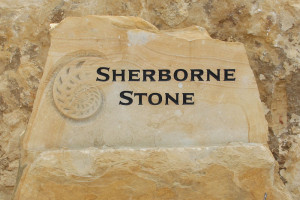 This field-trip is led by DGAG members Bob Chandler and John Whicher. It is to compare the oolitic limestone beds in two quarries. Frogden Quarry which is still used by Sherborne Stone and Louse Hill Quarry which is a disused quarry on the way towards Bradford Abbas.
The quarry manager for Sherborne Stone has very kindly agreed to open up the stoneworks yard at the weekend to show us how the stone is cut.
The trip finishes in Bradford Abbas graveyard where J. Buckman, the father of the geologist S. S. Buckman, is buried.
Inferior Oolite has been used as a building and walling stone along its outcrop, running through Dorset from Burton Bradstock, Symondsbury, Bridport, Loders, Powerstock, Mapperton, Beaminster, Broadwindsor, Bradford Abbas, Nether Compton, Sandford Orcas, Sherborne and into South Somerset.